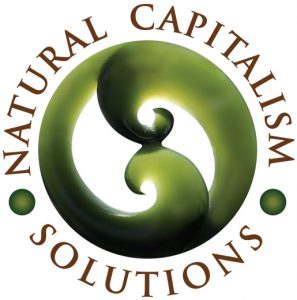 Natural Capitalism Solutions' mission is to educate senior decision-makers in business, government and civil society about how to implement more regenerative practices profitably. In partnership with leading thinkers and organizations, Natural Capitalism Solutions creates innovative, practical tools and implementation strategies for companies, communities and countries.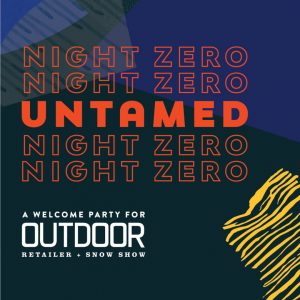 In 2017, the Outdoor Retailer Trade Show leveraged its powerful voice to take a stand for public lands and move the show to Colorado. Outdoor Retailer and many of its largest players spoke loudly and clearly – protecting our public lands are fundamental to the health of the outdoor recreation industry. A night to celebrate the places we play and the people working to protect them.
Fairewinds Energy Education is a 501c3 non-profit organization founded in 2008 by former nuclear industry spokesperson Maggie Gundersen. Using analysis of technical and scientific information, interviews, and research, Fairewinds Energy Education cuts through the nuclear industry jargon to relay the risks and benefits of realistic sources of energy production. We have designed our website to be a hub for fact-based, undistorted information about atomic power production, decommissioning, and a sustainable energy future.
Boulder.Earth is a dynamic, grassroots web portal created by and for the Boulder community to foster collaboration and connectivity between organizations, businesses, governments and individuals for an increased impact on climate change. The site features a robust community calendar, a directory of local climate, culture, and sustainable economy organizations and a list of "top four" actions to take locally. The goal of Boulder.Earth is to help the community take action on climate, learn more about the abundant eco-social-justice work that's already underway, and push the dial towards achieving our city-wide climate and sustainability goals.

Buddhist-inspired and nonsectarian, Naropa University is rooted in contemplative education, a teaching and learning approach that integrates Eastern wisdom studies and the arts with traditional Western scholarship. Naropa was the birthplace of the modern mindfulness movement.
At Naropa, we view the practice of sustainability as essential to the current and future needs of this planet and its inhabitants through the acknowledgement of the deep interrelationship between all beings and phenomena. Attention to the nature of complex living systems if the ground of an authentic path that can assure the Earth's viability as a home for future generations.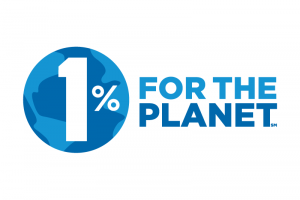 1% for the Planet is a global organization that connects dollars and doers to accelerate smart environmental giving. Through our business and individual membership, 1% for the Planet inspires people to support environmental organizations through annual membership and everyday actions. We advise on giving strategies, we certify donations, and we amplify the impact of the network.

A meaningful purpose is central to any great organization. At Ever Better, our purpose is to help social enterprises become more effective, resilient, and equitable.  Ours is a community-focused business model that supports and builds the economic vitality of the local community. We define our community as the Front Range of Colorado, including Ft. Collins, Boulder, the Denver metro area, and Colorado Springs.

They are driving an agricultural revolution that restores our relationship with Earth so all of life can flourish for generations to come. Carbon is the engine of life. Together, we are creating market-oriented strategies in carbon farming, with a focus on developing perennial grain agroecosystems, creating the first regenerative poultry feed and helping farmers develop holistic carbon farming plans.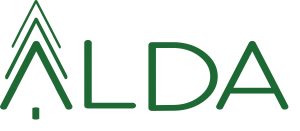 ALDA is a sustainable lifestyle brand. Our online market features incredible products and brands dedicated to giving back. Protect Your Wild.

Colorado Rising is powering the grassroots effort to pass a statewide ballot initiative establishing common sense protections for our communities from the dangers of oil & gas development and fracking. Join us in protecting the health and safety of all Coloradans by pledging to add your name to the initiative.Fracking is harming much of what we all love about living in Colorado and why so many people like to visit – the fresh air, clean water, beautiful landscapes and a safe place to raise our families.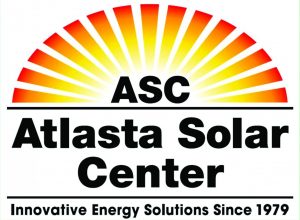 Atlasta Solar Center has been serving the Mesa County area for over thirty-five years. As the longest operating solar company in Colorado, we are dedicated to providing our customers with a quality experience while assisting them in transitioning over to a new energy-efficient lifestyle. Our vision is one of businesses, homes, neighborhoods, communities, powered by the clean, sustainable energy of the sun at a cheaper cost. With over two thousand systems installed, we think we're doing a pretty good job! We at Atlasta would be honored to help you join the revolution of clean, cost effective energy.

Eco-Cycle's mission is to identify, explore and demonstrate the emerging frontiers of sustainable resource management and climate change solutions through the concepts and practices of Zero Waste. Our goal is to build Zero Waste Communities in order to contribute significantly to the preservation of the natural environment, empower people to fight climate change through their daily decisions and behaviors, and create more robust economies and resilient communities. Our Zero Waste Events program has reached 30+ events in 2017, equivalent to more than 120,000 event participants, vendors and volunteers.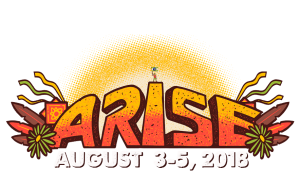 Following the sold out 2017 ARISE Music Festival, the annual gathering will return again to gorgeous Sunrise Ranch in Loveland, Colorado on August 3-5, 2018. ARISE has become Colorado's fastest growing summer music festival, anchored in the love of live music. The multi-genre music festival offers 5 stages of world class performances ranging from funk, reggae, bluegrass, jam, hip-hop, rock, electronic, folk to conscious roots music. This year's eclectic lineup will feature sets from Slightly Stoopid, Thievery Corporation, Trevor Hall, Pepper, Living Legends, Ott, Quixotic, Everyone Orchestra, The Lil Smokies and Dumpstaphunk along with a long list of other talented acts that offer amazing performances live. Other primary attractions include all day offerings of yoga, workshops, art, film, activism, a renowned Children's Village, and all the fun and co-creative excitement that can be packed into a 3-day camping festival. All told, ARISE will feature well over 200 scheduled performances and presentations throughout.
With a long-standing commitment to planting one tree for every ticket sold, and an unwavering leave-no-trace ethos, the ARISE Festival's core values are grounded in a mission to serve as a vehicle for community-building and creating a festival experience which inspires positivity, joy and active engagement in issues of social justice.
Check out the 2017 ARISE Magic Moment video.
For tickets and more information go to www.AriseFestival.com.
Reduce your carbon footprint and journey with others to ARISE .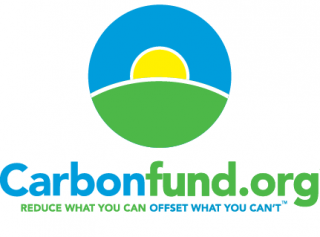 Carbonfund.org is leading the fight against global warming, making it easy and affordable for any individual, business or organization to reduce & offset their climate impact and hasten the transition to a clean energy future. Carbonfund.org achieves its goals through: climate change education, carbon offsets and reductions, and public outreach

Want to help fund Carbon Offset projects in Colorado, at no cost to you, when you shop online? UCapture is a green-tech platform that offsets your carbon footprint, for free. When you shop using UCapture's technology, their partners contribute a portion of your purchase price to Carbon Offset projects implemented by Colorado Carbon Fund. It's easy. Just install UCapture's browser extension on your computer and it activates automatically when you visit one of their partner's websites.

The Great American Beer Festival is the premier U.S. beer festival and competition.  Each year, GABF represents the largest collection of U.S. beer ever served, in a public tasting event plus a private competition. GABF brings together the brewers and diverse beers that make the U.S. the world's greatest brewing nation.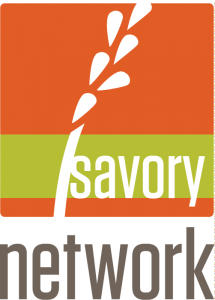 The Savory Global Network is a thriving community of people working to advance Holistic Management and regenerative agriculture. The network is comprised of Savory Hubs, Accredited Professionals, and Savory Champions. Together, the global network advocates, trains, implements, and facilitates Holistic Management and regenerative agriculture practices in their own contexts to create enduring returns for the land and all who depend upon it.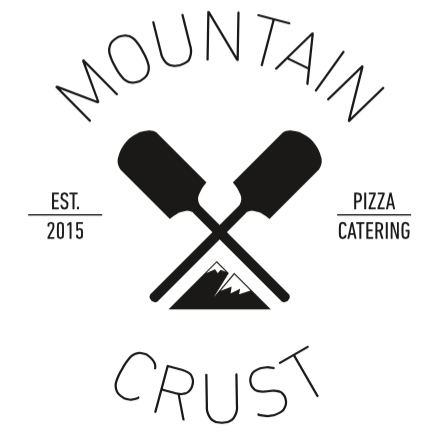 At Mountain Crust, you bring the people, we bring the party!
We are a Colorado-based catering service providing wood-fired pizza, fresh salads, seasonal appetizers and a variety of other top-notch entrees out of our 1955 Ford F-600 truck, Ole Blue.
Whether you are having a wedding or just a small gathering at your home we will pull up in Ole Blue and serve gourmet pizzas until the party is over! We pride ourselves on using high-quality ingredients, making authentic thin crust pizzas and making sure every guest gets the pizza of their dreams! No one will leave the party unsatisfied!

ROLL is a solar powered electric bike rental company serving Durango, Colorado. We started ROLL to put a smile on your face, to connect people, and to be a company that benefits the planet. We deliver to your Durango hotel, Airbnb, VRBO or your family or friend's home. If you are staying outside of Durango we would be happy to meet you at Memorial Park at 333 East 29th @ East 3rd on the Animas River Trail and get you rolling.

EVmatch is a peer-to-peer network for electric vehicle (EV) charging that harnesses the power of sharing to immediately create more reliable charging options. Through EVmatch, individuals rent out their private charging stations, earning money and supporting more EVs on the road. EV drivers leverage the sharing economy to easily find, reserve, and pay for charging with a few quick clicks on their app. EVmatch empowers a new generation of EV owners by providing a reliable and convenient charging solution to those lacking dedicated charging access, such as renters and multi-unit dwellers. 
501(c)3 Non-Profit
We are a project of Natural Capitalism Solutions, a 501(c)3 non-profit formed by L. Hunter Lovins in Hygiene, Colorado.
Office Hours
Mon-Fri: 9:00-5:00
Sat-Sun: closed